I want to be informed.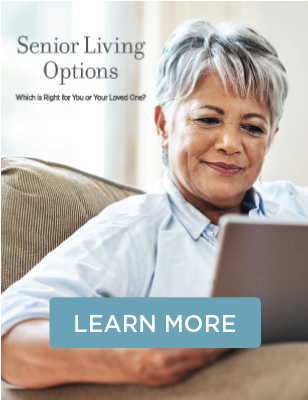 The search for senior living goes beyond finding suitable housing. It's about finding a new home that meets financial and care needs, and is a chance to build new friendships, rediscover purpose, and enrich one's life. We're here to help and invite you to take advantage of our resources.
A great place to start is our Guide to Senior Living Options. In this guide, we walk you through the transition and help you understand topics ranging from senior living terminology to finding the right fit for you or your loved one, and everything between.
Below are additional senior living resources to explore.